Staff
As a Financial Representative for Northwestern Mutual, I am committed to helping my clients whether they are concerned for their own financial needs or those of their family or business. I don't do it alone. Here you will find a listing of the people who help make it happen.
Together, we stand committed to providing the best customer service possible. If you have a problem or need assistance at any time, please let us know.
Carrie I Willard
Carrie Willard has 15 years of experience with marketing agencies. She started her career as a graphic designer and then moved in to operational/traffic roles. She has vast experience creating and re-designing systems that improved the workflow and communication between teams in order to provide client work in a timely manner. 
Carrie joined the Loventhal team in 2014. Her position within the team is to assist with marketing needs, help streamline processes, and present ideas around efficiencies. 
Outside the office, Carrie enjoys the adventure of being a parent with her husband, James. Weekends are usually running to different activities with her son, Jonah, and daughter, McKenna. When a spare moment is to be found, she also loves to create her own mixed media/re-purposed art, read, and get in a quick trip to the gym or a short run around her neighborhood. 
Kim S Jones
Kim Jones started with Northwestern Mutual in 2003 as the Client Relations Director in the Network office.  After gaining experience in several departments, she joined the Loventhal Team in 2011. In order to provide the group's clients with the finest service possible, Kim has become fully licensed for insurance products and has earned her Series 6 and 63 securities licenses.
Kim lives in Cumming, GA with her husband Jonathan. Together they enjoy hanging out with family and going out to eat. To relax after a hard day's work, Kim likes to go for walks, read and watch her favorite TV shows such as Scandal.
How can Kim help?
Assists with underwriting issues
Schedules medical exams
Ensures that the commitments made during the planning process are fulfilled
Provides customer service to policy holders
Provides general policy values and billing information
Processes changes to billing accounts and dividend changes
Facilitates premium payments
Expedite owner/beneficiary changes
Schedules appointments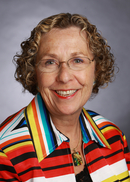 Rita K Loventhal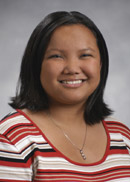 Emily A Milligan
Emily Milligan started working for Northwestern Mutual in 2003. Emily serves as an Associate Financial Representative. Emily is fully licensed in insurance, annuities, and investments. She also holds her series 6 and 63 licenses.
Outside of work, Emily enjoys traveling with her husband, Chris, and their two children, Krista and Seth. Her recent travels include multiple trips to Disney World, Pigeon Forge, and visiting family in Daytona Beach.  She is active in the community, teaching preschool at Woodlake Baptist Church and coaching recreation cheerleading and board member of the Barrow County Cheer Association for 5 years.
How can Emily help?
Assists clients with underwriting and servicing Life, Disability, Long Term Care, Annuities and Investments.
Set-up and manages changes for investment brokerage, advisory, and annuity accounts.
Facilitates conference calls with outside carriers in regards to investment rollovers.
Provides customer service to policy holders